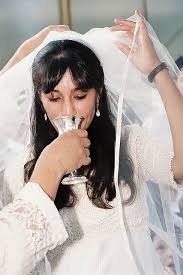 To the Shadchan:
I have been inquiring about a young man who was redt to my daughter. I happened to meet a friend of mine who is a teacher and taught him in 10th grade. This boy seems to have been a troublemaker at that age. My friend could not say anything nice about him. She told me he was chutzpadik and gave her a hard time.This young man is 23 now. He is a professional, who is working after learning in yeshiva for a few years. More recent references have only good things to say about him. It seems he is a hard worker with good middos. He comes from a good family, and everything checks out okay.
My question is how much credence should I give to the teacher's words. Maybe the attributes that made him behave badly when he was 15 are deeply ingrained character defects that are still relevant. Or maybe he is now using his chutzpa, etc. for good things. How can I find out which scenario is the correct one? Or should I chalk it all up to being a teenager?
If you think that information from the past is relevant, what would be the cut-off age, before which we should not take information seriously? Obviously, no one would pay attention to the way a person behaved when he was in kindergarten. Or would they? I would appreciate your advice and opinion.
Read More:Ask the Shadchan