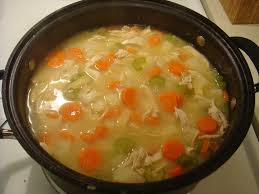 My clients often tell me that healthy eating and a balanced family budget are mutually exclusive. You may even have heard the saying, "If you plan on shopping at Whole Foods, you might as well say good bye to your whole paycheck." Many people are of the mindset that food budgeting means clipping coupons for sugar- and white flour-based products and packaged, refined junk food. While less nutritious food may indeed be inexpensive, it is not your best option for improving you family's health and well-being.
While shaving off hundreds of dollars each month on your grocery shopping may be a long-term goal, here are 10 tips to start you on your way towards a fiscally-sound food allowance that enables the purchase of wholesome fare for you and your family. Remember, the journey of a thousand miles begins with the first step.
Read More:Eat Healthy and Kosher – Economically!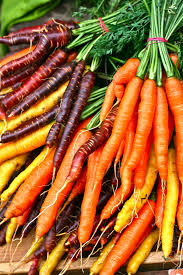 In contrast to current Pesach food trends that tend to emphasize the fancy, the gourmet, the complicated, and the expensive, I'd like to celebrate simplicity and focus on an inexpensive, everyday staple: carrots. Carrots can be used to make simple and delicious dishes that are often just as tasty and palate-pleasing as their more sophisticated counterparts.
The late Rabbi Gil Marks, a"h, in his Encyclopedia of Jewish Food, informs us that the carrot first appeared in Jewish sources in the writings of medieval Persian rabbis. When the carrot was first introduced in Europe, this "lowly" root vegetable was high-class. It was considered a rarity and luxury item. But because carrots thrive in poor soil and can be left in the ground or in a root cellar through the winter, they were cultivated widely by the 15th century and became a significant food throughout the continent. Rabbi Marks writes, "At this time, the carrot emerged as one of the foremost vegetables in the cookery of Central European Jews, a position it would shortly achieve in Eastern Europe as well."
Read More:Carrots: Pesach Staple and Nutritional Powerhouse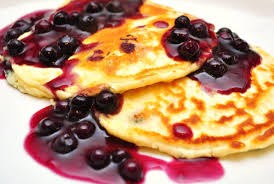 On the list of iconic breakfast foods, pancakes and waffles have to be right near the top. Surpassed in popularity only by the cold crunch of cereal and milk, a stack of steaming hot pancakes or waffles, fresh off the griddle, can brighten a cold winter day like nothing else.
Maybe they're a special treat in your house, reserved for weekends or holidays. Or perhaps the griddle or waffle iron is the most important appliance in your kitchen. Either way, we're not the first society to have enjoyed this comfort food. In his book Feast: Why Humans Share Food, archaeologist Martin Jones suggests that pancakes were probably the earliest and most popular cereal food of prehistoric society. The earliest recorded references to pancakes are in fifth-century, BCE, Greek plays. The Greeks called their pancakes tagenias, from the word tagenon—frying pan. (Note the similarity to the Hebrew letagein, to fry!) Waffles are not quite as ancient as pancakes, but food scholars believe they have been around since the early Middle Ages, with the earliest known recipe from a 14th-century French manuscript.
Read More:Have Your Pancake and Eat It Too: A Healthier Take on a Breakfast Favorite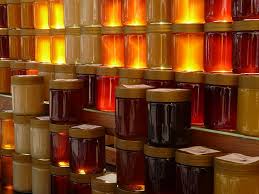 As we continue to dip the challa into the honey during the Sukkos and Simchas Torah season, here are some other honey-infused recipes to enjoy during this festive time of year. If you read part one last month, you'll recall that, by using honey, not only are you enjoying a sweet, rich taste; are also benefiting from antioxidants, minerals, and other health-enhancing compounds. Just remember to not overdo it!
Read More:Honey and the Holidays: Part Two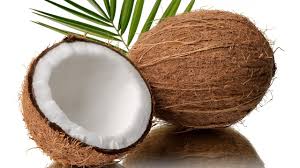 Coconut fruit and oil have a long history as a dietary staple in native cultures in Polynesia, Hawaii, Malaysia, and the Philippines. And you may be surprised to hear that coconut oil also enjoyed great popularity in the U.S. throughout much of the 20th century, when it was widely used in the baking industry. According to the authors of The Coconut Oil Diet, "Coconut oil's long shelf life and low melting point made it easy to use and keep. And if that had not been enough to hold coconut oil in good graces, it also tastes delicious and smells divine." All this was until coconut was dubbed a villain by the medical establishment and the fat-phobic popular media.
Read More:The Curious Comeback of Coconut Oil